MPC: The Digital Commerce Event Unveils BalancedTrust Workshop Agenda
Join fintech, banking experts from 8-12, Aug. 23, 2023 at Westin Atlanta Perimeter North
SCOTTSDALE, ARIZONA, USA, June 27, 2023/EINPresswire.com/ — MPC: The Digital Commerce Event is pleased to announce an exclusive Banking As A Service (BaaS) workshop, to be held from 8 a.m. to 12 p.m. ET, Aug. 23, 2023, at the Westin Atlanta Perimeter North. Hosted by BalancedTrust, an organization dedicated to building trust between fintechs and Banking As A Service (BaaS) banks, the event will feature both strategic and tactical approaches to how to gain and work with your sponsor bank addressing a range of topics impacting fintechs and banks in the area of compliance and third and fourth party risk management, event organizers noted.
Travis Dulaney, BalancedTrust founder, MPC sponsor and advisory board member, said the training offers guidance to fintech entrepreneurs who frequently have misconceptions about how to win partnerships, customers and bank sponsorships. "All too often, entrepreneurs think they can 'sell' the bank on their business idea by pitching banking partners like an investor about the huge opportunity and transactional volumes they will bring to the bank," Dulaney said. "This is NOT how to get a Bank Sponsorship! Understanding how to speak "banking" is half the battle, in our training course we will teach you how to approach and get a Sponsor Bank to swipe right!"
Marla Ellerman, executive director of MPC: The Digital Commerce Event, said she and MPC event organizers are excited to share BalancedTrust's insider perspectives, stating, "Our long-time partner, Travis Dulaney, has assembled a coalition of banking experts and regulators to bring insights into how banks actually see your opportunity and how your business is graded and accessed within the risk management frameworks in which all banking organizations are managed by regulators."
Ellerman went on to say the BalancedTrust team are veterans in Financial Services and has helped build some of the largest fintech and banking brands, launching thousands of initiatives over the past two decades. This workshop represents a lifetime of experiences and knowledge, she added, giving attendees concrete takeaways to help them navigate complex, regulated banking and payments landscapes.
Dulaney and Ellerman noted the half-day workshop will feature the following topics:
BANKING AS A SERVICE, THE SIDE DOOR OF THE BANK
Experts explore the changing landscape of fintech, payments, digital assets, and banking and what new opportunities exist.
HAS YOUR BANK FALLEN OUT OF LOVE WITH YOU?
If customer onboarding is a lengthy, cumbersome process, maybe it's time to find a new bank. How do we date others and break up with our bank?
ENTERPRISE RISK MANAGEMENT
Understand the importance of risk assessments and how BSA/AML, OFAC, consumer protection, third-party risk and compliance management and other considerations impact the financial health of a fintech.
THE ABCs OF CAPITAL RAISING
What are VCs and Angels looking for? When do you ask and for how much? Who do you ask? This workshop will cover fundraising basics, including pitch deck, business plan, and financial modeling.
EDUCATIONAL: HOW TO GET A SPONSOR BANK TO SWIPE RIGHT
Travis Dulaney, Founder, BalancedTrust and President, Timeis Advisory
Kimberly Hebb, Co-Founder and Service Delivery, BalancedTrust
Additional details about the MPC23 agenda and BalancedTrust workshop, including subject matter expert presenters, is available at https://mpcevent.com/conference-agenda/.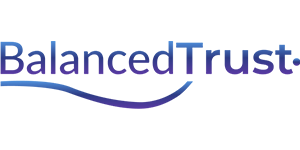 ABOUT BALANCED TRUST©
BalancedTrust© is an organization dedicated to building trust between businesses and banking organizations. We support the growing ecosystem of companies between banks, fintechs, and third-party providers to help provide compliance guardrails and help ensure they are able to grow and scale in a regulatory-compliant way. For more information about Balanced Trust, visit www.balancedtrust.co/.
ABOUT MPC DIGITAL COMMERCE EVENT
MPC: The Digital Commerce Event is the premier annual conference and exhibition on the future of alternative payments worldwide. MPC is known for bringing together thought leaders, innovators, and decision-makers from financial, technology, government, retail, marketing, and mobile industries to discuss the evolution of the payments industry. Attendees benefit from access to the world's foremost experts in emerging payments and commerce, blockchain and digital currencies, cybersecurity and consumer privacy, customer experience and loyalty, and customer engagement and marketing. For more information, visit: https://mpcevent.com and follow us on Twitter and LinkedIn.
ABOUT MPC23
MPC23, which marks the 13th year of MPC: The Digital Commerce Event, will be held at the Westin Atlanta Perimeter North from August 23 to 25, 2023. Themed, "The Movement of Money," the exclusive event will focus on alternative payment technologies in established and emerging markets, connecting participants with the future of commerce. For more information, visit https://mpcevent.com/.
Source: Dale Laszig | DSL Direct LLC