MPC - The Digital Commerce Event
2023 Speakers
Moa Agrell
Senior Banking Partnerships Manager
Trustly
Dan Baum
SVP & Head of Payments Product Management, FedNow
Federal Reserve Financial Services
Deborah Baxley
Partner
PayGility Advisors
Larry Berlin
Fintech GTM Consultant, BalancedTrust &
Founder, Blue Point Advisory Services
Andrew Bigart
Partner
Venable LLP
Moa Agrell, Senior Banking Partnerships Manager, is focusing on building out and maintaining Trustly's banking partnership portfolio & open banking partners in North America. Moa was part of Trustly's Banking Relations team in Europe from March 2018 and transitioned to the North American team in early 2021. Moa is originally from Stockholm, Sweden and she relocated to San Francisco in 2022. Prior to Trustly Moa worked for a Swedish FinTech Online Bank and Stockbroker Avanza and has extensive experience in relationship focused roles. She has a Masters Degree in International Economics from Utrecht University in the Netherlands.
Daniel Baum is a senior vice president and head of payments product management for the Federal Reserve System's FedNowSM Service. In his role, Dan leads product development and product management efforts for the Federal Reserve's newly announced FedNow service offering.
Baum previously served as vice president in the Retail Payments Office (RPO) of
the Federal Reserve System, where he led the RPO's product development group overseeing Check and ACH product development and pricing. He also served as a product development director in the RPO, overseeing key product and pricing initiatives for the automated clearinghouse (ACH) and check business lines. From 1996 to 2005, Baum worked at the Richmond Fed managing day check operations and led the Fifth District's Check Administration department.
Baum holds a bachelor's degree in economics from the University of Maryland at Baltimore, a master of business administration from Johns Hopkins University, and attended Banking School at Vanderbilt University.
Deborah Baxley is an international mobile/cards payment/FinTech consultant, recognized expert in the industry, creator of growth strategies for new and existing markets with more than 20 years' experience consulting to cards and payment companies. Through her work in fifteen countries, she has advised issuers, acquirers, networks, and processors on product direction and competitive positioning, delivering millions of dollars in new revenue or operating cost savings. As a board member of Smart Card Alliance, member US Federal Reserve Faster Payments Taskforce, co-chair of the US Payments Forum's Mobile and Touchless Payments Working Committee, founding and Board member of the Faster Payments Council, co-founder of NYPAY and through frequent keynote speaking and writing, she is recognized for insights on the future of retail payments.
Larry Berlin is founder and principal at Blue Point Advisory Services, a boutique consulting firm specializing in fundraising, strategy, marketing, board relations, accounting and finance. Vertical areas include card processing, bank software, financial and consumer products, cloud services, government services and food related products. Larry has been a mentor/coach in the University of Chicago's New Venture Challenge at the Booth School of Business since 2017, helping 30 student teams each year build businesses and gain funding from the venture community. Larry serves on multiple boards and charitable institutions and earned his bachelor's and MBA degrees from the University of Chicago.
Andrew Bigart focuses his practice on helping bank and non-bank financial institutions navigate the federal and state regulatory environment governing payments, lending, and consumer financial services. Andrew provides regulatory and business counseling to clients across a variety of industries, including banks, payments companies, money transmitters, and lenders. He counsels clients on regulatory compliance, contract negotiations, due diligence, regulatory examinations, and investigations and litigation before federal and state banking and financial institution regulators. Andrew has been recognized by Legal 500 and named to the Electronic Transactions Association's Forty under 40 list.
Stacy Bishop
Head of Channel Sales
Fingercheck
Christopher Boone
Counsel
Venable LLP
Craig Borysowich
Global Payments Strategist
IM Edge Consulting Group
Jay Bradley
Chief Partner Success Officer
Capteon Holdings LLC
Geoff Brown
Founder and CEO
Highline Technologies
As the Head of Channel Sales of Fingercheck, Stacy Bishop is passionate about bringing the next phase of Payroll and Pay On-Demand solutions to small business owners via their financial institutions and accountants.
Before joining Fingercheck, Stacy served as Inside Sales Manager and Product Specialist Manager for Jack Henry Associates (NASDAQ: JKHY), an American technology company and payment processing service for the financial services industry – serving more than 9,000 customers nationwide.
Stacy holds a Bachelor of Science in International Business from Missouri Southern State University.
When she's not working, Stacy enjoys living life with her husband, their three children.
Chris Boone focuses his practice on regulatory issues related to payment processing, blockchain, and cryptocurrencies. Chris helps clients navigate the federal and state regulatory environments that govern payment processing. Chris also provides counsel on regulatory compliance, contract negotiations, and general business matters. He also regularly assists clients in responding to federal and state investigative inquiries, demands, and complaints from the Federal Trade Commission (FTC), the Federal Communications Commission (FCC), state attorneys general, and other federal and state authorities.
Craig has been a technologist in the industry for over 30 years in the development of large-scale systems for both public and private sector organizations.  He provides thought leadership on the future of technology, payments, economics and money.
Jay Bradley has been a leader and influencer in the telecom, cloud and technology services distribution space for over 35 years. In his early career, Jay was a sales leader at MCI Communications for over 10 years. In 2002, Jay joined Intelisys Communications and served as President of the company from 2007 to 2020. Jay and his team grew Intelisys to become the nation's largest and most valuable Technology Services Distributor, and Jay continued to lead the company after its 2016 acquisition by ScanSource. Today Jay is the Chief Partner Success Officer of Capteon, a new holding company designed to maximize the growth and value of technology advisor businesses. Jay and his wife Deb have two children, Nick and Steph, love to play golf together, and split their time between homes in Daytona Beach, Florida, and The Greenbrier in West Virginia.
Geoff Brown is the co-founder and CEO of Highline Technologies, a leading payments fintech that unlocks payroll-linked lending and billpay. Geoff's background includes over 18 years of banking industry experience, serving as director of corporate strategy at Capital One and head of pricing and analysis at Santander prior to founding Highline. As head of risk at Salary Finance, he gained an understanding of the possibilities and limitations of employer-based lending. Highline is an outgrowth of Geoff's experiences, taking the concept of payroll-linked lending and creating a model for massive scalability as well as a structure that meets both federal and state regulations.
Wayne Brown
Managing Partner
The Walker Group
Allen Caviles
CEO
PayMaple
DeWayne Chandler
Senior Channel Manager Eastern Region
Warner Telecomm ETM
Tod Chisholm
President
Integrated Financial Solutions (IFT)
Justin Clements
Director of PR and Media Relations
Chargebacks911
Wayne Brown has over three decades of experience in the financial services and technology industries, starting as a senior auditor at Irving Bank (acquired by Bank of New York in 1988). With the rise of ecommerce, Wayne decided to gain an understanding of the impact of technology on financial services, and he began by leveraging his auditing skills and extending his network. From there, Wayne held various positions of increased responsibility at large technology companies and global top-tier banks. As product manager at MasterCard International, Wayne's role consisted of helping to build the MasterCard Remittance Presentment Payment Service (RPPS) network by working directly with new customers. RPPS® became the primary gateway for home banking transactions and at its peak, held 98% of the market. Wayne pursued similar opportunities and achieved great success at Deutsche Bank, Citigroup and ACI, where he held senior roles and helped to improve digital channels for the banks' commercial customers.
For the last thirteen years, Wayne has focused his advisory practice on collaboration with banks and FinTech companies to identify opportunities for process improvements, the development of new products and/or the identification of new partners. Banks are also looking to identify the right technologies and FinTech partners to take them into the future of banking. Wayne has a successful track record in introducing start-ups to key decision-makers in the financial services community. Banks are known for being complex institutions with complex politics and budgets. Wayne is able to go into even the most complicated of these environments and get a consensus, thereby enabling the parties to create real and lasting change.
Wayne is also a public speaker who continues to present on banking and FinTech topics to both bankers and technology professionals.
Allen Caviles is a serial entrepreneur and innovator, who has changed the payment processing industry with advance and disruptive technology. His simplistic approach to payment processing has made Caviles a leading executive for companies like PMT Services, Ipayment Inc,  and BluePay Inc. Caviles has extensive financial, operational and technology experience.
With over three decades of exceptional experience in business sales, I am a highly skilled and accomplished individual recognized for consistently achieving outstanding results and driving growth. Motivated, self-starting, and deeply connected to the channel community, I possess strong leadership qualities and a relentless commitment to reaching set goals. As an entrepreneurial visionary, I excel in building strong client relationships and thrive in cross-cultural environments, effortlessly engaging with executives, middle management, and frontline staff while ensuring unwavering integrity and tangible outcomes. My expertise lies in telecommunication consulting, serving SMB Enterprises.
Tod Chisholm has more than 25 years' experience in driving growth for financing companies through the strategic leadership of high-performance business teams, with expertise in technology, automotive, and asset-backed lending. Tod is an entrepreneur and a visionary, and has held executive positions with private, public, and regulated organizations including Travelers Group and Wells Fargo. Tod was named president of the business process outsourcing (BPO) firm IFT in 2021, leveraging a skill set that includes leasing, commercial, prime- and non-prime lending. In this capacity, he is responsible for setting and achieving the company's strategic objectives, including the development of services
Justin Clements is the Director PR and Media Relations at Chargebacks911 and a military veteran. With more than seven years of experience in PR helping clients garner earned news placements and increase brand visibility, Justin works with local, national, international and industry outlets to convey Chargebacks911's key messages to their intended audience through organic media coverage.
By positioning his clients as thought leaders within their respective industries, Justin's efforts have earned businesses media coverage on major platforms including The Today Show, Good Morning America, CNN, Fox News, The Washington Post, The New York Times, The Chicago Tribune, Wall Street Journal and The Miami Herald.
Robert E. Daniel
FinTech Catalyst
ATDC (Advanced Technology Development Center)
Madison Donnini
Vice President, Working Capital Consultant
U.S. Bank
Travis Dulaney
Founder | Payments | Risk Management | Fintech | Advisor | Angel Investor
BalancedTrust
Jodi Durst
Co-Founder and CEO
ePaymints
In this role, Robert manages the ATDC FinTech program, providing acceleration opportunities to portfolio companies, fostering their development and growth. He also manages ATDC relationships with investors, prospective business partners, CEOs, and community technology leaders to promote market outreach and business development in the FinTech ecosystem.
Robert is an accomplished executive in financial services, management consulting, hedge funds, payment operations, wealth management, and FinTech. Before joining ATDC, he facilitated peer-to-peer sessions with leading companies in the banking, payments, and FinTech space to uncover best practices in their operations, compliance, risk, and fraud units.
Robert received his Bachelor of Science in Management at the Georgia Institute of Technology and his MBA from Georgia Tech's Scheller College of Business.
Madison Donnini engages with treasury practitioners to optimize their payables and receivables process and enable automation and digitization. In addition to working closely with clients, Madison partners with innovation and product teams across U.S. Bank to ensure solution offerings are meeting the evolving needs of clients. Prior to joining the Global Treasury Management team in 2020, Madison was the innovation lab manager at Elavon, U.S. Bank's merchant acquirer division, where she partnered with key internal and external stakeholders to automate business processes and developed early-stage digital offerings. Earlier in her career, she worked for IBM.
Rich Dooley serves as a senior Treasury Management Sales Consultant for the Real Estate Banking Group at Regions. Within the payments industry, he currently serves on several committees of the Accredited Standards Committee X9 and the Southern Financial Exchange, focusing on faster and real time payments, ISO 20022, AI for financial institutions, Distributed Ledger Technology, and industry education initiatives.
Rich graduated from West Chester University of Pennsylvania with a BA in Political Science and has a MBA from the University of North Carolina at Chapel Hill. He is also a Certified Treasury Professional (CTP).
Travis Dulaney is a person with exponential drive! That drive is based on a strong sense of purpose to help the underserved and entrepreneurs who spend years on the tight rope trying to make their dreams come true by providing innovative tools and services that fix "real problems" in the financial services industry.
He has a history of accomplishments and achievements in the area of FinTech, Banking, Payments, Compliance, dating back to the beginning of the Prepaid Industry when he designed the first FSA card program called the BennyCard.
Most recently he successfully exited his last startup, PayFi, where he built one of the first real time payment processors in the market. Payfi provided, Visa Direct, MasterCard Send, Mastercard Bill Payment and RTP by The Clearing House to Community Banks and Fintechs. It was the launching point for many successful Fintechs; ZayZoom, Dave, Alviere.
Travis led the team that won the FDIC contract for FIS and won a 78 million / 7-year contract. In addition, he then built and led the entire implementation team totaling over 78 people per bank closure over a 96-hour period and closing multiple banks every weekend for 4 years. Travis and his team executed hundreds of bank closures during our last economic collapse and his depth of knowledge in Banking and Regulation is extensive.
Jodi Durst, a dynamic and accomplished leader in the world of business, has earned a reputation for her unwavering dedication to innovation and excellence. With years of experience, she has made a significant impact on the global payment landscape by founding and leading several successful companies. As the CEO and Co-Founder of e-Paymints, Jodi inspires and empowers countless individuals and aspiring entrepreneurs through her work and the impact it creates. Over the years, she has demonstrated her innate ability to recognize emerging trends, seize opportunities, make the complicated simple and develop disruptive business models that continue to shape the payment industry.
Jodi's strategic growth mindset and adaptability have powered her to navigate the ever-evolving and competitive market with finesse. Jodi shares her knowledge and experiences by helping and supporting others through her mentoring, speaking engagements and the support of her community.
Monica Eaton
Founder and CEO
Chargebacks 911
Pelwasha "Pel" Faquiryan
Chief Growth Officer
Chargebacks911
Sondra Feinberg
Global Go-to-Market and Customer Excellence – Fraud Protection
Microsoft
Nitin Gaur
Global Head of Digital Assets & Technology
State Steet
Entrepreneur. Executive. Technology innovator. Payments expert. Ecommerce risk specialist. Consumer behavior analyst. Customer retention veteran.
I became an entrepreneur when I was just a teenager, selling my first business before my 20th birthday. During my long and winding career path, I've acquired a variety of strengths and experiences that have enabled me to become a successful leader and business owner.
In 2011, I launched Chargebacks911 out of necessity after experiencing a void in the market. Created to aid online merchants in their efforts to safeguard sustainable ecommerce growth, this idea grew into a comprehensive and robust solution. With growth rates exceeding all predictions, today Chargebacks911 is noted as one of the industry's leaders, providing accountable, intelligent solutions with absolutely unrivaled results to retailers.
Recently, with the support of the expert team at Chargebacks911, I launched the brand Fi911 to provide financial institutions with a suite of technology solutions for chargeback and merchant lifecycle management. Both brands work together toward our vision for a more seamless payments industry that is built to meet today's demands, while preparing for future scale.
Aside from my business ventures, I am an avid advocate for women in technology and business leadership. Additionally, I strive to expand educational resources for high school students in our community through my nonprofit organization, Paid for Grades.
John is a former senior US Treasury official, hedge fund strategist at Discovery Capital, and attorney. He is also an adjunct professor at Johns Hopkins SAIS and is the co-founder of Markets Policy Partners, a DC-based consultancy. He holds a J.D. and an M.P.A from Harvard University and bachelor's from Williams College.
Pel Faquiryan has held several high-profile revenue and customer-focused positions prior to going CB911 including her time as Executive Vice President of U.S. Bank Payment Solutions & Global Airlines and Vice President of U.S. Acquiring Sales at Ingenico and as Vice President of Business Development and Client Management at First Data.
Faquiryan received a Bachelor of Science in Managerial Economics from the University of California, Davis and actively serves as an advocate in the payments community for DEI and female empowerment. Currently, she works with the Women in Payments US organization.
Nitin Gaur, managing director of Digital Asset and Technology Design at State Street Digital, is transitioning the company's clients and financial market infrastructure to the digital economy. As founder and director of IBM Digital Asset Labs – Nitin devised industry standards and use cases, working towards making blockchain a reality. He also served as CTO of IBM World Wire, a digital asset-based cross border payment solution. Nitin holds an MS degree in management information systems and MBA in finance from the University of Maryland. As a recognized IBM Distinguished Engineer and Master Inventor, Nitin has a rich patent portfolio.
Laura Gibson-Lamothe
Executive Director
Georgia Fintech Academy
Scott Goldthwaite
EVP
Payvus
Will Graylin
CEO and Chairman
OV Loop
Debbie Guerra
Chief Product Officer
ACI Worldwide
David Hadesty
Co-Founder & Business Development
BalancedTrust
Laura Gibson-Lamothe is an accomplished technology and operations executive with over 18 years of experience in the banking, finance, and financial technology industries. She is the Executive Director of the Georgia Fintech Academy, a talent development collaboration within the University System of Georgia (USG). The Georgia Fintech Academy has made significant strides in educating and preparing students for careers in the financial services industry. More than 5,500 students from USG institutions have benefited from the academy's programs, and over 1,800 students have been placed in financial services jobs. Laura continues to advocate for DE&I and is currently on the board for PayTech Women.
Scott's passion for payments is derived from over twenty years of being on the forefront of innovation in FinTech. Scott has served in executive management, senior leadership, operations, sales, marketing and product development roles that overlay many facets of the FinTech industry including Issuing, Acquiring, POS hardware, payment systems software, cross border processing, multi-currency processing, ACH payments as well as the most recent real-time payments (ISO 20022) transactions.
Mr. Graylin is an innovator and entrepreneur, having founded 6 high-tech ventures, been an executive leader and board member for Fortune 500 companies, a military officer, and an active philanthropist. Will is Chairman and CEO of OV Loop, Inc., a super-app platform (think WeChat for the U.S.) providing private wallets for people to control, and reintermediating the relationships between brands, banks and people for better lifetime customer value and relationships.
Debbie Guerra is ACI's chief product officer. In this role, she leads ACI's product management organization, which is focused on strategically deploying our world-class products to maximize growth and profitability. She is well versed in ACI's unique product portfolio and uses that knowledge to ensure our products are best addressing the needs of the market and the needs of the customers in our three core segments—banks & financial intermediaries, merchants and billers.
Ms. Guerra joined ACI in 2019 and is a seasoned payments industry executive with over three decades of experience spanning payments, fintech, consulting and IT services. Most recently, she served as head of ACI's merchant segment and was responsible for delivering market leading value to retailers and PSPs around the world.
Prior to joining ACI, Ms. Guerra led First Data's small and midsize direct business and merchant portfolios and P&Ls in Brazil and the U.S. while also managing financial institution referral relationships. She also held senior leadership roles at Unisys and spent time as a management consultant with PricewaterhouseCoopers.
Ms. Guerra is fluent in English, Portuguese and Spanish. She was one of the early female graduates of the United States Military Academy at West Point and holds a Bachelor of Science degree in engineering. She began her professional career as an officer in the United States Army working in military intelligence.
David Hadesty has more than 20 years' experience spearheading the rapid and sustained growth of Fintech in the banking and financial services industries with deep knowledge of digital and banking payments. Has held a variety of functional roles including Business Development, Account Management, Product Management, Strategic Partnerships and Innovation and M&A. Companies include CheckFree, Fiserv, and BillGO.
Paul Harkins
Chairman of the Board of Directors
AugieApp
Guy Harris
Chairman of the Board
Chargebacks911
Martin Hawkinson
VP Operatons – Risk Management
U.S. Bank
Kimberly Hebb
Co-Founder, Chief Risk & Compliance Officer
BalancedTrust
Karen Helmberger
Director of FinTech & Payments
FS-ISAC
Entrepreneur, author, and consumer marketing executive with over twenty years of experience at creating, executing, and exiting. Multi patent holder, father, and dedicated disruptor changing the world one step at a time.
Guy Harris is the Chairman of the Board at Chargebacks911, directing the international fintech company's strategic vision and global expansion efforts. As a visionary leader, Harris brings a strategic mindset and a deep understanding of the challenges faced by online merchants in today's rapidly evolving digital landscape. His extensive knowledge and industry insights have been instrumental in driving Chargebacks911's mission to empower businesses and combat the rising threat of chargebacks.
Prior to joining Chargebacks911, Harris served as Head of Merchant Services at Bank of America. Harris's years of payments industry leadership were fundamental to the development of the bank's next generation merchant services solutions that serve the payment needs of clients across all business lines. Bank of America was recognized as number one in customer satisfaction in the J.D. Power 2022 U.S. Merchant Services Satisfaction Study. Harris was recently recognized by the Electronic Transactions Association as its 2022 Distinguished Payments Professional, the payments industry's highest honor, given to a trend-setter, role model and positive contributor to the industry.
Harris previously held the position of President of North America and Global Revenue for Elavon, an industry leader in payment solutions, and a member of the senior leadership team. Under his leadership, Elavon experienced strong revenue growth in North America and a 65 percent increase in sales. He has also served as executive vice president and managing director of Elavon's Western, Central and Southern European regions and prior to that was vice president of global sales for Misys, a leading global supplier of bank technology solutions.
Harris lives in Atlanta and holds an Ordinary National Diploma in Business Studies from Kingston College in London. He is the former president and current member of the board of directors for the Electronic Transactions Association. He's passionate about uplifting his local community and empowering youth. To that end, he supports City of Refuge Atlanta and Junior Achievement of Georgia, for which he's also on the board of directors.
Martin provides Risk Manager support for Operations Services business units including Wires, ACH, Real Time payments and others. He has been with U.S. Bank for over 17 years serving in several roles within the organization. He oversees operational risk process adherence to regulatory and policy requirements, provides credible challenge to process and control effectiveness and evaluates change in risk exposure based on new or emerging risks. Away from U.S. Bank, he enjoys spending time with his family and friends and the occasional round of golf.
Kimberly brings over 25 years' experience in financial industry risk management as a chief risk officer, federal regulator, banker, and regulatory consultant. Kimberly is co-founder of BalancedTrust, an organization built on a mix of advisory & technology services that provides compliance and risk management as a service to fintech companies and sponsor banks. Assisting clients with building risk management systems that maintain the integrity of the financial system, protects the consumers served, and provides flexibility for growth and innovation.
Previously, Kimberly served as the Chief Risk Officer for BillGO, Inc., a consumer bill payment fintech that delivers real-time connectivity and instantaneous bill payment transactions to consumers and financial institution customers. At BillGO, she developed the company's Enterprise Risk Management Program and was the primary liaison with regulatory, compliance, audit and accreditation agencies and bodies.
Kimberly spent the majority of her risk management career as a national bank examiner with the Office of the Comptroller of the Currency (OCC). There she began as an examiner specializing in Bank Secrecy Act/Anti-Money Laundering (BSA/AML), OFAC, and consumer protection and lead several high profile examinations. As a BSA/AML Compliance Policy expert resource, Kimberly developed supervisory policy and examination procedures, developed tools to improve and strengthen the OCC's risk identification including the Money Laundering Risk System (MLR), and served as the OCC representative to the U.S. delegation to the Financial Action Task Force. As the Director for Compliance Policy, Kimberly was Co-Chair of the OCC's National Compliance Risk Committee responsible for identifying and analyzing emerging industry trends and risks and prioritizing supervisory response and policy development that relate to BSA/AML, consumer protection, Community Reinvestment Act, and fair lending issues. In this role, Ms. Hebb also directed the development of tools, automated examination solutions and curriculum for OCC examiner training.
Karen Helmberger spent 23 years in banking, with the last 11 leading bank operations and payments, along with Information Technology for the final 6. She then served bank and credit union clients in the cards arena for Fiserv for over 3 years. Last year, Karen transitioned to the nonprofit space and leads the payments communities for Financial Services Information Sharing and Analysis Center (FS-ISAC). She is driven to boost collaboration and intelligence sharing amongst members to enhance the cybersecurity and resiliency of the financial services sector.
Will Hernandez
Media Strategist
BackBay Communications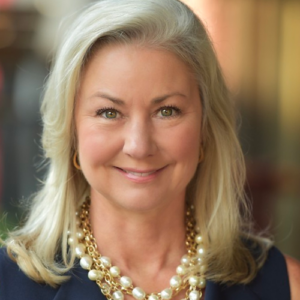 Elizabeth Hoemeke
CIO
One Inc
Wendy Holliday
CEO
PayTech Women
Tedd Huff
Founder, Host & Producer
Fintech Confidential
Harlan Hutson
Director of Strategic Partnerships
Chargebacks911
Will Hernandez is a Media Strategist in the Financial Technology group at BackBay Communications in Boston. Prior to joining BackBay, Will covered the banking, fintech, and payments industries for 12 years, most recently as a technology reporter at American Banker. He also served as the editor for Mobile Payments Today for almost five years. Will graduated from St. John's University in New York City with a B.S. in Journalism. Will started his 20-year journalism career as a sportswriter for a small newspaper in Eastern Connecticut.
As Chief Information Officer of One Inc, Elizabeth oversees the implementation of the company's global IT roadmap, the development of overall strategic planning, our transformation and innovation initiatives, and the security of technology solutions in support of our insurance partners and customers.
As the PayTech Women, formally Wnet, CEO, Wendy works to support the PayTech Women mission to create a stronger and more diverse industry by empowering and investing in women. She has more than 20 years experience in non-profit management and brings a strategic and data driven approach to associations with a focus on building member value. Holliday also serves as an adjunct faculty member at Kent State University's College of Business Administration and a board member for Digital Enterprise Society.
Tedd Huff, a recognized thought leader in the Fintech industry, is the founder of Diamond D3, a company that produces the widely acclaimed show, Fintech Confidential. This show, hosted and produced by Tedd, engages over 1.5 million people monthly, making it a key resource for insights in the Fintech sector.
Tedd is also the co-founder of Voalyre, a global Fintech enablement firm specializing in software and professional services. His expertise and leadership in Fintech have been instrumental in driving the success of numerous startups over the past 25 years as an Advisory Board Member, Co-Founder, Chief Experience Officer, and Chief Strategy Officer.
Tedd has provided strategic direction to private and public companies such as Global Payments OpenEdge, Heartland Payment Systems, Nuvei, and TSYS. His focus on growth, innovation, and user experience has simplified the complexity of payments, leading to collaborations with major companies like Apple, Google, Amazon, Walmart, Cabelas, and Restoration Hardware.
Tod Chisholm has more than 25 years' experience in driving growth for financing companies through the strategic leadership of high-performance business teams, with expertise in technology, automotive, and asset-backed lending. Tod is an entrepreneur and a visionary, and has held executive positions with private, public, and regulated organizations including Travelers Group and Wells Fargo. Tod was named president of the business process outsourcing (BPO) firm IFT in 2021, leveraging a skill set that includes leasing, commercial, prime- and non-prime lending. In this capacity, he is responsible for setting and achieving the company's strategic objectives, including the development of services
Enterprise sales professional with 12 years of experience in financial services and technology. Proven closer with extensive client relationships in enterprise retail.
Yogaraj "Yogs" Jayaprakasam
SVP, Chief Technology and Digital Officer
Deluxe
Morgan Jines
VP, Integrated Payments
Bluefin Payment Systems
Micah Kerr
Head Architect, Distributed Ledger Technology
Discover Global Network
Shari Krasinski
SRVP National Sales Leader
U.S. Bank
Brian Lanehart
President, CTO, & Co-Founder
Momnt Technologies
Yogaraj (Yogs) Jayaprakasam joined Deluxe Corporation in May 2022 as Chief Technology and Digital Officer and a member of the Executive Leadership team.
Yogs has an extensive, distinguished background in financial services and payments, leading large-scale technology organizations for American Express, Cognizant Technology Solutions and a Start-up for more than 20 years. His expertise spans Multi-Cloud Payment Platforms, MarTech, Open Banking APIs, Client & Partner integrations, Data & Analytics Platforms, and other key areas. Most recently at American Express, Yogs led the technology teams supporting the company's B2B Digital Channels, Corporate Cards, Virtual Payments, B2B payments and
Yogaraj (Yogs) Jayaprakasam joined Deluxe Corporation in May 2022 as Chief Technology and Digital Officer and a member of the Executive Leadership team.
Yogs has an extensive, distinguished background in financial services and payments, leading large-scale technology organizations for American Express, Cognizant Technology Solutions and a Start-up for more than 20 years. His expertise spans Multi-Cloud Payment Platforms, MarTech, Open Banking APIs, Client & Partner integrations, Data & Analytics Platforms, and other key areas. Most recently at American Express, Yogs led the technology teams supporting the company's B2B Digital Channels, Corporate Cards, Virtual Payments, B2B payments and API Platforms, Commercial Data platforms and other key areas. He holds several patents, and also co-led various innovation efforts including a recent innovation partnership with one of the largest cloud and CRM technology providers.
Yogs received his bachelor's degree in Physics from University of Madras, India, and a master's degree in Computer Applications from Bharathidasan University, India. He also has a Chief Technology Officer Certification from University of California, Berkeley.
Morgan began her career as Director of Payments Strategy for an ISV, primarily operating in the Government/Utilities space. After making the shift to the Payments/Acquiring side of the business with Bluefin, she seized the reigns of all Integrated Payments Partner Strategy, Relationship Management and Business Development Teams. She is most passionate about developing her team, helping women advance their careers, and empowering her partners with modern FinTech product solutions while accelerating their revenue growth. She lives in Jonesboro, AR with her husband Trevor and their daughter Kennedy. She enjoys mission work with her local church, running marathons, and traveling to the beach.
Micah Kerr is a senior member of Discover's Payment Services – Emerging Product technology group with over 25 years of experience in the financial industry and technology. Micah is recognized as an expert in the field of payments and related technologies with a focus on distributed ledger technologies and commercial payments.
He is responsible for analyzing emerging technologies with a focus on distributed ledgers and IoT, assessing and defining technical integrations with partnerships, and refining business needs into technical solutions.
Micah holds a Bachelor of Science degree in Computer and Information Sciences (Engineering) from The Ohio State University.
Tod Chisholm has more than 25 years' experience in driving growth for financing companies through the strategic leadership of high-performance business teams, with expertise in technology, automotive, and asset-backed lending. Tod is an entrepreneur and a visionary, and has held executive positions with private, public, and regulated organizations including Travelers Group and Wells Fargo. Tod was named president of the business process outsourcing (BPO) firm IFT in 2021, leveraging a skill set that includes leasing, commercial, prime- and non-prime lending. In this capacity, he is responsible for setting and achieving the company's strategic objectives, including the development of services
Shari is a Treasury Management Sales leader with extensive experience in innovation and product co-creation. She has worked in financial services for 39 years in several disciplines. She has a Bachelors in Business Management , an MBA, holds a CTP (Certified Treasury Professional) and previously held a Series 6 license and CPCP (Certified Purchase Card Professional).
Brian Lanehart is the Co-Founder and President of Momnt, a cutting-edge financial services platform specializing in digital, point-of-need lending and payments. With a wealth of industry experience and a background in executive leadership, Lanehart plays a pivotal role in upholding Momnt's vision, mission, and strategy. He provides oversight across diverse domains, including finance, fundraising, product and technology strategy, compliance, analytics, AI/ML, marketing efforts, risk management, and strategic selling.
Lanehart holds a bachelor's degree in finance & entrepreneurship and computer science, with a minor in philosophy and music performance from Samford University.
Dale Laszig
Founder & CEO
DSL Direct LLC
Troy Leach
Chief Strategy Officer
Cloud Security Alliance
David Leppek
President / Executive Payment Consultant
PACE Software
Gabriela Loayza
Senior Manager – International Strategy and Sales Enablement
Discover Global Network
Richard Love
CEO
AP Technology
Dale S. Laszig, vice president, content marketing at Mobile Marketing & Technology and managing director, DSL Direct, is a payments industry journalist and content strategist who writes for multiple trade journals and serves on the Electronic Transactions Association's Cybersecurity Committee. Follow her on LinkedIn at https://www.linkedin.com/in/dalelaszig/ and @DSLdirect on Twitter.
Troy Leach has spent more than 25 years advocating for the advancement of responsible technology to improve protection of financial data as well as the quality of living and parity for all to safely conduct commerce. At CSA, he is responsible for the non-profit's corporate strategy to provide relevant cloud security education, research and awareness of cloud validation frameworks to financial services. He helped to establish and lead the PCI Security Standards Council, is a regular subject matter expert in U.S. Congressional Hearings on the subject of security of payment and financial services and is recognized within the World Economic Forum as an expert in blockchain and cybersecurity.
David Leppek, Executive Payments Consultant, has over twenty-four years of payments technology and sales experience.
Gabriela Loayza, a 17 year payments industry expert, General Manager at the Emerging Payments team for Digital Payments in Discover Global Network. In this capacity, Gabriela is helping partners find business development opportunities to add payments to their existing products or services.
Gabriela is a Certified Smart Card Industry Professional (CSCIP) and has participated on several industry panels at Hospitality Industry Technology Exposition & Conference (HITEC) and Retail Solutions Providers Association (RSPA). Gabriela is also a member of the RSPA EMV Committee. Gabriela holds a Bachelor's degree in Industrial Engineering from Ricardo Palma University in Lima, Peru, and a MBA from Franklin University in Columbus, Ohio.
Richard Love is founder and CEO of AP Technology, whose customers process more than $120 billion in payments through AP Technology products annually. Mr. Love has been a pioneer of advanced technologies and innovations within the Payments Industry for more than 30 years. Mr. Love led the development of the U.S. Treasury's early check printing system. He subsequently led the development of the first desktop MICR laser printers. Mr. Love and AP Technology continue to pioneer business payments, with their systems capable of processing over $1 billion in Card, ACH and Check payments per day. Richard Love holds four (4) payment-related patents, with 3 additional patents pending. Prior to founding AP Technology, Mr. Love co-Founded Torrey Pines Research, and led teams at Eagle Computer and Troy. He is a certified professional Pickleball coach and enjoys playing Pickleball in his spare time.
Esteban Marin
Head of Payments, Relationship Management
Cross River Bank
William Mavromichalis
Sales Manager
Kount
Andy McHale
Senior Director, Product & Market Strategy
Spreedly
Bob Metodiev
Head of Business Development
Inovatec
Ruston Miles
CEO
Payfactory
•Fintech banking professional with experience in payments, partnership management, and team development.
•Excel at interfacing with others at all levels to ensure the organizational and individual goals are attained
•Possess excellent interpersonal, analytical, and organizational skills
•An effective manager with the skills necessary to direct, train, and motivate staff to its fullest potential
•A dedicated relationship manager with the drive and passion for ensuring client satisfaction and retention
William Mavromichalis is a 15 year technology sales veteran and has been with Kount for the past five years. During his time at Kount, Will has held a variety of roles geared towards revenue growth and strategic partnerships. As a sales leader, Will is focused on growing the global footprint for Kount and Equifax by leading a team of seasoned account executives. While leadership is his passion, Will enjoys rolling up his sleeves with his team to solve the complex identity and fraud business challenges that merchants face on a day-to-day basis.
One passion of Will's is entrepreneurship. He runs two businesses and actively works with different payment stacks at each organization. This gives him a unique perspective into the problems his merchants face and how to be a true consultant to assist his merchants achieve their goals.
When he is not working you can find Will spending quality time with his wife Kathryn, and two daughters Mila, and Viola.
Andy has been in payments and risk for over 20 years and has served various parts of the market on both the service provider and merchant sides. Prior to Spreedly, Andy was with RetailMeNot managing product and fraud prevention for gift card sales and cash-back programs. He was also a member of the teams at PayPal and eBay where he contributed to various aspects of consumer and merchant payment solutions and fraud prevention. Andy's experience also includes exposure to multiple payment disciplines as a manager and contributor to product management, fraud, and operations.
Bob Metodiev leads Inovatec's business development initiatives, driving its growth strategy across North America. He builds strategic partner alliances for Inovatec to accelerate growth in the automotive and equipment lending spaces. Bob has a wealth of expertise, including having spearheaded projects for Equifax's Canadian automotive unit, doubling the size and scope of its team within three years. He also worked with Equifax's U.S. division to manage strategic automotive partnerships. During his more than 15 years in the automotive finance marketplace, he has worked closely with major partners such as Cox Automotive, RouteOne, Open Dealer Exchange, and CU Direct, as well as OEM manufacture.
Ruston brings 23 years of payment processing and payment security experience to his role of Chief Executive Officer, where he oversees company strategy, product and funding.
Geraldine Mitchley
VP, Connected Commerce | Tap to Phone
VISA
Peter Moenickheim
Bank Enterprise Risk Management
BalancedTrust
Russell Moore
Director of Corporate Strategy & Development
Global Payments Inc.
David Morris
Principal Analyst
Insider Intelligence
Megan Mountain
Executive Director, Head of Pay By Bank US
J.P. Morgan
Geraldine is Vice President for Visa's Tap to Phone offering. Her team take a lead role in acceptance product development related to the growing opportunity to expand merchant acceptance into new and unaddressed segments with the next generation of software-based solutions.
Peter Moenickheim is a proven global risk management and compliance leader with a passion for helping companies create innovative risk mitigation solutions to achieve an appropriate tradeoff between risk and reward for the size and complexity of the specific company. As EVP of Business Strategy and Corporate Development for Gateway First Bank, he defines, risk assesses, and drives the corporate strategy including acquiring new business/products for the company.
Peter holds numerous financial service, consumer product, and e-commerce patents. He is a recognized industry speaker and enjoys connecting with risk management, compliance leaders, and senior executives who want to share the latest in what's working (and not working) in the field of risk management.
Aside from work, Peter enjoys spending time with family, traveling, and exploring food and wine.
Russell Moore has been in product design, development, and innovation for 15-plus years. He currently serves as director of corporate strategy and development at Global Payments and advisor for the Technology Association of Georgia and multiple financial institutions. Whether at home on his Alabama farm discovering new ways to use crypto with his wife and two tech-savvy girls or experimenting in an innovation lab, he's constantly searching for 4th and 5th wave technologies like metaverse, web 3.0, digital assets, IoT, machine learning, M2Mpayments, blockchain, AI, and quantum computing to empower the rising three billion with seamless access to the financial ecosystem.
David Morris is Principal Analyst leading the payments and demographics teams at Insider Intelligence. He is responsible for shaping and executing content coverage and writing for leaders across the payments landscape. Previously, David operated his own payments consultancy, working with payment networks, card issuers, consulting companies and research providers. Prior to that, he was a Research Director at Mintel. David has presented at more than a dozen conferences—most recently at Fintech South and the Retail Innovation Conference—and provided commentary featured in the Wall Street Journal, Bloomberg, and leading trade magazines. He also taught market research and critical thinking classes at DePaul University for 20 years. David holds a JD from Loyola University Chicago and a BA in English Literature from the University of Illinois.
Megan Mountain is a recognized FinTech leader with 15 years of progressive experience guiding cross-functional teams for strategic growth across sales, operations, implementation, product, and go-to-market. Her current role as Executive Director, Head of Pay by Bank, US at J.P. Morgan, positions her at the forefront of driving innovation and transformation.
As a committed advocate for diverse and inclusive work environments, Megan champions sponsorship of several industry groups, including PayTech Women (PTW), Electronic Transactions Association (ETA), Women In Technology (WIT), and Money 20/20's RiseUp and Amplify initiatives. She actively serves on PayTech Women's President's Advisory Council and is a former Advisory Board member of Money 20/20 RisUp.
Megan's industry recognition includes The Most Influential Women In Payments, NEXT by PaymentsSource as well as Forty Under 40 by the Electronic Transaction Association. Additionally, she has been selected for esteemed industry leadership programs including Money 20/20 RiseUp and Electronic Transaction Association's Young Payments Professionals.
Bohdan Myroniw
Sales Director Americas
Amadis | Preludd Group
Rich Napoli
CEO Emeritus and Advisor
Relevantz
Owen Newport
Co-CEO
Felix Payment Systems
Michael O'Brien
AVP, Payment Strategies
Eastern Corporate Federal Credit Union
Dr. Angela Murphy has experience in artificial intelligence, financial technology, and the global payments industry, building on her skills as a storyteller and rhetorician. She engages at the intersection of strategy and insight to drive results for her clients. In her current role as Vice President of Business Development at Photon Commerce, she helps run a team that uses artificial intelligence and machine learning to solve complex problems in the payments industry. Dr. Murphy received her Ph.D. from the University of Kansas and currently resides in Kansas City with her husband, Brock, and German Shepherd rescue, Roscoe.
Bohdan Myroniw joined Amadis as Chief Strategic Officer in 2019. In early 2023, Amadis joined Preludd Group, a French company specializing in the secure connection of POS terminals in stores to banks. He is now Sales Director Americas within the group. He is responsible for the development and sales operations in NA & LATAM. Prior to joining Amadis, Bohdan worked at Equinox serving as VP of Strategic Alliances and previously in Verifone's AJB division for more than a decade, serving as Director of Business Development. Working from Toronto, he successfully contributed to the global reach of these companies in the Retail and Financial Services sectors. Bohdan began his career as a systems project manager, and held multiple senior posts at Fujitsu Consulting, and before that he ran his own IT consulting firm. He is a native of Canada and holds a Master's degree in Business Administration from the Richard Ivey School of Business, The University of Western Ontario.
Rich Napoli is CEO Emeritus and Advisor, at Relevantz. He has over 40 years of experience in the software industry running product development for five different software companies. He specializes in guiding organizations through their digital transformation journey, transitioning firms from the start-up phase to the growth phases, completing mergers and acquisitions, handling international development and market issues, and developing market strategies that lead to the rapid expansion of business.
As CEO of Relevantz, a 1200-person software engineering firm, he led the organization through years of rapid growth while working to preserve its unique and wonderful culture. Under his leadership, the company made Inc. Magazine's list of the fastest-growing companies in America in 2015, 2016, and 2017. In 2014, he received the SmartCEO award from SmartCEO Magazine and also the CEO of the Year award from the New Jersey Technology Council. He has hosted radio programs for Blockchain Radio and Holy Spirit Radio.
Owen is the original founder and chief architect of Felix's core technology – Felix.Cloud. As Co-CEO of Felix he brings a wealth of knowledge and experience to develop forward-thinking solutions to our partners and clients.
Owen has an extensive background in problem-solving related to technology systems in banking, postal and transportation industries. Throughout his career, he has achieved a proven track record for providing an "out of the box" thought process, successfully solving deep technological problems for his clients and employers.
Owen now resides in Vancouver, BC, with his partner Kim, and pet chihuahua Russell Crowe and Maine Coon cat Celine Dion. Outside of the office, Owen enjoys Vancouver's scenery, swimming, hiking, kayaking, philosophy, history, political science and anything Star Trek.
Michael O'Brien, AVP of Payment Strategies, Eastern Corporate Federal Credit Union (EasCorp), leads strategic discussions with financial institutions interested in participating in the FedNow® Service either through EasCorp's instant payment settlement service or it subsidiary Vertifi Software's instant payment processing gateway. Mike helps guide credit unions, banks, and digital banking platform providers through their instant payments education and FedNow Service journey. Mike has been with EasCorp and Vertifi Software, LLC, for over 6 years including positions in business development, service implementation and support, and finance.
Erin O'Donnell
Founding Partner
Infused Banking
Sarah Owen
Chief Product Officer
One Inc
Vic Pepe
CEO
Capteon Holdings LLC
Adam "Sully" Perella
Technical Director
Schellman Compliance LLC
Courtney Kelly Peters
VP Partnerships
Freedom Pay
Erin O'Donnell, Founding Partner of Infused Banking, Co-Founder of BankersHub and Co-Founder and former CEO of Bankerstuff oversees product innovation and education. She has over 30 years of experience in strategic event management, specializing in technology and online delivery of content. BankersHub offers education and certification in the banking industry and launched the industry's first certification for Cannabis Banking.
Sarah has over 20 years' experience in driving innovation, product development and business transformation. As Chief Product Officer of One Inc, she is responsible for leading the product strategy, design and user experience teams to deliver against the company's roadmap.
Prior to joining One Inc, Sarah was the Senior Vice President of Consumer Engagement Products at TSYS, a business unit of Global Payments. There, she was the Group Executive responsible for the product strategy, delivery, and modernization of their suite of Digital Customer Engagement Products. She has also held senior leadership roles at WorldPay, Heartland, and First Data Corporation.
Sarah combines her deep payments knowledge with a passion for helping clients transform their digital experiences and is a true champion of innovation, having patented and served as co-inventor for several mobile and digital payment solutions.
Sarah earned her BA in Psychology, at the University of St. Thomas.
With decades of experience, Vic has spent years as a proven and dynamic leader across numerous industries. Vic made my way to the Channel years ago to begin his journey applying his vision and skillset in helping other companies succeed by deploying enterprise technology Solutions to improve performance and increase ROI.
Having operated in various capacities as CIO, CTO, Senior Managing Director, CMTO, a member of multiple executive committees, and now CEO, his focus has been on delivering market-differentiating business/technology solutions and maximum values for partners that have worked tirelessly to build their business.
Adam "Sully" Perella is a Technical Director who leads the PIN and P2PE service lines for Schellman Compliance LLC. His focus also includes the Software Security Framework, 3-Domain Secure services (3DS), digital trust, cloud security, and external vulnerability scans as an Approved Scanning Vendor (ASV).
After beginning in the payments space, Sully ramped up to validate payment applications, point-to-point encryption, perform penetration testing, and forensic services.
Sully maintains multiple certifications within information security and payments. Active within the payments community, he helps draft new payments standards and speaks globally on payment security.
Recognized as a Top Woman Leader in Fintech and Top Woman Leader in PA, Courtney currently serves as Vice President of Partnerships and leads the partner operations and strategy for Next Level Commerce Platform, FreedomPay. Boasting thousands of connections globally, FreedomPay is the data-driven fintech platform at the epicenter of commerce providing connectivity where each merchant, ISV or acquiring partner needs it most. Courtney is responsible for cultivating net new business, partner expansion and operational channel support within this organization.
Thad Peterson
Strategic Advisor
Aite-Novarica Group
Heather Philpott
Director, Corporate Business Operations
POS Portal – A ScanSource Company
Brad Pinneke
VP of Business Development, Worldpay for Platforms
Worldpay | Payrix
Charles Potts
EVP and Chief Innovation Officer
ICBA
James Price
VP of Business Development & Strategic Partnerships
Repay
Thad Peterson is a Strategic Advisor with Aite-Novarica Group, focusing on the evolution of the payment space, the customer payment experience, and merchantacquiring. Recognized as a global thought leader in payments, Thad has a proven track record of identifying and developing new opportunities and technologies in payments and financial services. He has relevant expertise in applying customer behavior to the payments ecosystem in both corporate and startup environments. Thad's consulting background includes engagements on credit and debit cards, mobile payments, airline payment platforms, consumer and merchant loyalty, payment technology evolution, stored value, and product innovation. He holds patents in customer authentication and real-time mobile-enabled loyalty.
Prior to joining Aite Group, Thad led the mobile commerce practice at inCode Consulting and was managing director of Maritz Real-Time Rewards, leading the company's mission to build a new industry standard at the nexus of transactional marketing and consumer engagement. While at Maritz, he also served as a division vice president, sector strategy, heading up strategy and solutions development for Maritz's financial sector. Before joining Maritz, Thad was a partner with global financial services and payments firm Edgar, Dunn & Company, where he led the retail banking, loyalty, and emerging technology practice areas, working with retail banks, card issuers and processors, airline consortiums, new payment technology providers, payment associations, and prepaid card issuers. Thad has also worked as a C-level executive at retail banks and held positions in advertising and customer communications. Thad served as an officer in the U.S. Navy for four years and holds a degree in Special Education from the University of Idaho.
Heather Philpott is the Director of Supplier Services for ScanSource Inc., a leading hybrid distributor focused on supporting the evolving needs of the channel and their customers. Her responsibilities include building strong partnerships with payment suppliers, identifying growth opportunities, and driving strategic initiatives for the POS & Payments Division. Before this role, she served as the Director of Corporate Business Operations for POS Portal, where she drove cross-functional strategic initiatives, championed business profitability, created long-term organizational plans, and developed processes necessary for growth. Heather's background includes over a decade in Marketing, and she is known for pushing boundaries to find innovative solutions that support her partners, suppliers, and team(s). Outside of work, you'll find her on a mountain, at the lake, or spending time with her husband and two basset hounds Georgia and Jolene.
Strategic, analytical result's driven leader with 25 years industry experience in Enterprise software, Payments, Ecommerce and Fraud Prevention. Demonstrated ability to manage remote teams and exceed quotas. Diverse background in various vertical segments combined with strong interpersonal skills, technical background and strong closing skills to lead teams, consult with stakeholders and solution sell directly. Accomplished, motivated self-starter, expert presenter and contract negotiator to C-Level executives with ability to forge solid relationships across all organizational levels to gain consensus.
Charles E. Potts is executive vice president and chief innovation officer for the Independent Community Bankers of America® (ICBA).
In this role Potts drives ICBA's innovation initiatives, and financial technology strategies, working with ICBA leadership to develop impactful, value-added solutions that help community banks seize new market opportunities to meet customers' evolving financial services' needs.
Potts' extensive experience in banking and financial service firms provided the background Potts needed to start, co-found or lead various fintech start-ups including digital banking, mobile engagement, financial management and payments providers. Many had successful exits via IPO's or acquisition via strategic acquirers.
Experienced Vice President Sales with a demonstrated history of working in the financial services industry. Skilled in Sales, Marketing, Management, and Community Financial Institutions.
Arun Radhakrishnan
Director of Engineering and Practice Leader – Cloud
Relevantz
Ganeshram Ramamurthy
Digital Asset and Blockchain Practice Leader
Relevantz
O.B. Rawls
Wellesley Hills Financial
Ali Raza
Director, Payments, Cards & Fintech
Protiviti
Michael Reed
President, Payments Division
Deluxe
Arun Radhakrishnan, the Director of Engineering at Relevantz, leads the Cloud Engineering practice. He is a technical architect and a passionate technologist who believes in continuous modernization across various domains. As a passionate technology enthusiast, Arun has worn multiple hats, defining and developing microservices architectures and roadmaps, hiring and developing teams, and managing business partners.
He shows a keen interest in Cloud technology, IoT, Legacy Application Modernization, and Agile Methodology Implementations. Additionally, he actively participates and speaks at various academic and industry-related events.
Ganeshram is a Director of Engineering and a Blockchain Practitioner with over 20 years of hands-on experience and expertise in enterprise application design and development, as well as digital transformation using cloud platforms. Through engineering quality, he ensures that technological acceleration is aligned with the organization's goals and that customers have an excellent experience.
He is keenly interested in emerging technologies like NFT, Web 3.0, and Metaverse. As a customer-facing technical architect, Ganesh quickly grasps business requirements and translates them to solutions working creatively with the given constraints. Ganesh is currently exploring and evangelizing Blockchain through various webinars, speaking events, and panel discussions.
O.B. is an accomplished senior-level executive with monumental success in fintech, payments, and banking. As CEO, Global Payment Processing for Paysafe, O.B. was responsible for building a world-class team of sales and support leaders to gain market share, deliver incremental value, and exceed annual revenue objectives. Leading a widespread global team, O.B. was responsible for a cross-section of sales and specialized teams including integrated payments, gaming, indirect and direct distribution, and product commercialization.
Prior to his current role, O.B. served as CEO and President of iPayment, a firm he successfully helped de-leverage and position for subsequent sale to Paysafe in June 2018. His career of more than 30 years also includes senior-level executive roles with First Data, now Fiserv, Hypercom, and Bank of America.
Ali is a senior card and payments consultant with extensive experience in the US and international markets leading major projects with global payments companies, leading banks, international payments networks, merchants, e-commerce companies, fintech companies, and investment firms. His focus is on strategic planning and implementation across the payments value chain assisting clients improve their market position, accelerate revenue growth, manage risk, and modernize their operations and technology infrastructure. He brings a global viewpoint and perspective gained through over 100 consulting engagements and industry experience across 20 countries.
Michael Reed joined Deluxe Corporation in November 2019 as Senior Vice President, Division President Payments and a member of the Executive Leadership team.
With more than 20 years of global experience leading customer-centric and scaled payments solutions, Michael comes to Deluxe from Barclays in London, where he served as managing director, global payment acceptance & product. While there, he managed payment acceptance and led digital transformation and international expansion initiatives designed to transform the customer experience and expand capabilities into new markets. Prior to joining Barclays, Michael spent eight years at Bank of America Merchant Services, most recently as managing director of its European division, where he was responsible for establishing cross-border solutions for clients.
Tina Reese
Head of Client Success
J.P. Morgan Chase & Co.
Natasha Royer Coons
CEO
Advantix
Trevor Rubel
President and COO
Authvia
Vlad Sadvoskiy
CEO and Chief ISO Banker
Netevia
Ken Schember
SVP Inside Sales / ISV Integrated Payments Channels
PAX
Starting in February 2023, Tina became the Head of Client Success for CCB and CIB, focused on delivering operational excellence across 1000 global clients and improving the overall client experience. Before that, she served as CIB Head of Technology, Media, and Telecom Business Development for North America. In this role, she led the Acquiring sales team and drove pipeline growth and strategic engagements with our TMT and e-commerce clients.
Natasha Royer Coons is the founder of TeraNova Consulting Group a single source for the adoption, deployment and ongoing management of network convergence solutions for the enterprise. TeraNova's IoT Connectivity and Smart SIM solutions combined with a full managed services offering assists both the channel partner and end clients to embark upon and complete the digital transformation of their organizations.
In July 2018, TeraNova's managed mobility and expense management business unit merged with industry peer and leader, Advantix Solutions Group. As the Chief Revenue Officer at Advantix, Natasha is responsible for leading an elite corps of channel managers to pursue deep partner relationships with the channel community. Focused on a partner centric marketing strategy, Advantix will capture greater mind share for Mobility, TEM and IoT solutions by helping businesses focus on achieving their strategic initiatives while offloading the labor intensive aspects of IT and Finance to Advantix.
Trevor is a seasoned executive with over 20 years of experience in payments, analytics and enterprise software. With a passion for innovation, Trevor has led multinational teams for global organizations and founded and sold a number of software companies. The common thread across all of these experiences is the ability to build great teams who innovate on behalf of their customers and ultimately deliver huge enterprise value.
I am an entrepreneurial leader with over 25 years of experience, covering numerous roles from sales management to operations and global technology. I have vast experience building high-growth payment processing sales organizations across multiple verticals, with each company achieving multimillion dollars in revenue within the first five years. My strong ability to develop strategic partnerships, manage extensive contract negotiations, and mentor cross-functional team personnel results in profitability in a highly competitive market.
For more than 35 years, Ken has been a keen evangelist of cutting-edge technology – all the way back to 1980 and the Apple II.  He has worked for esteemed companies such as Businessland, CompuCom, IBM, Hypercom, Verifone and Diebold WinCor in a myriad of impactful senior roles.  Ken not only serves as a trusted visionary to many of the most powerful FinTech brands that are movers & shakers in the market today, but he is a master at 'connecting the dots' for these key stakeholders and disruptors, while having a strong influence in their successful business models.
Since 2000, Ken has made powerful strides in the Payments industry, focusing primarily on the 'sweet spot' that is known as the ISV & Software Integration marketplace.  For 19+ years, Ken has opened doors into new markets such as Biometrics for entitlement of benefits, the power of secure universal APIs for enterprises, and the secret sauce known as semi-integration. 
When you think of a technology change agent, Ken's name is one of the first names that comes to mind.  He has the gift to package executive thought leadership in what feels like a casual chat or sidebar, which is always time well spent.  Ken is married to Kathy and have 2 fabulous kids, Isabelle and Nate; in his free time, you can find Ken spending time with his family at the lake, in the pool or just futzing around with new gadgets or technology.
Ginger Schmeltzer
Principal, Data & Services
Master Card
Bryan Schneider
Product Head, FinTech Strategy & Partnerships
U.S. Bank
Kim Schwendemen
Senior Vice President of Payment Adoption
Stax
Rob Seidman
Head of Product, BNPL/POS Lending
U.S. Bank / Elavon
Megan Shamas
Senior Director of Marketing
FIDO Alliance
Seasoned payments professional and recognized digital banking and payments expert with significant experience providing strategic planning and analysis to the global banking and payments industry. Named one of Most Influential Women in Payments in 2013 and 2014. Often quoted in industry publications and frequent speaker at industry conferences, including BAI Retail Delivery, Digital Banking Summit, BAI Payments, NetFinance, NACHA Payments and CBA Live.
As Product Head for Fintech Strategy & Partnerships, Bryan Schneider brings a passion for innovation, collaboration and delivering meaningful value to all parties.  He is responsible for U.S. Bank's Global Treasury Management fintech product strategy and partnerships, and in collaboration with his colleagues, delivering on the vision and promise of embedded finance.
Bryan has a Bachelor of Arts degree in Psychology and a Bachelor of Science in Molecular Biology and Biochemistry, both from the University of Tennessee. Away from the office, he enjoys spending time with family and friends, as well as participating in outdoor activities, including big wall rock climbing.
Kim Schwendeman is the Senior Vice President of Payment Adoption at Stax Connect, working to propel payment adoption for Stax Connect partners to drive growth across the United States. Her extensive background includes eighteen years of payments experience across multiple companies, including Openpay, Elavon, hibu, Century Payments, SunTrust Bank, and Worldpay. She is an innovative global payments executive with a successful track record of driving commercial success across partner and integrated channels. Kim holds a bachelor's degree in Business Administration for Ohio University. She currently resides in Atlanta, Georgia.
Rob Seidman is the Head of Product for U.S. Bank/Elavon's point-of-sale (POS) lending solution. Prior to U.S. Bank, he was General Manager of the Long-term lending business and Merchant Product lead at Sezzle, a BNPL fintech where he launched bank partnerships and repositioned Sezzle as a full-suite POS payments provider. He has held SLT roles at Health Credit Services, a fintech healthcare lender that Ally Bank acquired in 2019. Rob began his career at Lehman Brothers and worked for Goldman Sachs, JP Morgan, and Bank of America in various roles. He received his MPA from Columbia University's School of International and Public Affairs and his B.A. in History from the University of Maryland.
Megan Shamas is the senior director of marketing for the FIDO Alliance, the multi-stakeholder organization standardizing simpler, stronger authentication to reduce global password usage. In this role, she leads all global communications and market education initiatives around FIDO Authentication and passkeys. Megan has deep expertise in and passion around introducing and gaining broad adoption of new standards and technologies, having spent the last 20 years leading PR, marketing and branding for several global multi-stakeholder organizations.
Shashank Singh
CEO
Bakstage
Glenn Smith
Senior Sales Executive
Paysafe
Chris Stanley
SVP, Payments & Technology
BalancedTrust
Peter Tapling
Managing Director
PTap Advisory, LLC
Mike Timoney
VP, Secure Payments & FinTech
Federal Reserve Financial Services
Shashank Singh, CEO & Co-founder, Bakstage, is an ad-tech veteran who has helped build multiple B2B/SaaS companies such as Flurry (acquired by Yahoo), RUN Ads (acquired by Publicis). He is a user data-privacy champion and a thought leader in the importance of 1st Party Data to navigate the modern AI driven world. He previously co-founded multiple startups – Majikal, Steams and Truffle. Shashank is an engineer by profession and has an MBA from NYU Stern.
Glenn B. Smith is a Director, Core Vertical Sales at Paysafe. Glenn joined the company in 2023 with over 12 years' experience in acquiring and payment technologies. He has in depth knowledge of merchant payments solutions including alternative payments, and risk and fraud management. Glenn's primary role at Paysafe is to create new partnerships with integrated merchants and ISVs. Glenn was recently recognized in the ETAs 40 under 40 and sits on the board for WSAA.
Chris has over 20 years of finance, banking and technology experience. He was most recently SVP, Payments/Technology at SouthState Bank (successor to Atlantic Capital Bank) where he managed the Bank's fintech portfolio. Prior to Atlantic Capital, Chris served as VP Finance & Corporate Strategy at Finsync, an early stage fintech company. Chris also served as interim CFO for a high-growth SaaS company in ATL and in a similar capacity for other ATL-based tech companies facilitating debt & equity raises. This work followed six years with Silicon Valley Bank where Chris led the Bank's asset lending efforts for the Southeast. Prior to these roles, Chris worked for AGCO Finance and Coca-Cola.
Peter Tapling is an advisor, board member and investor at the intersection of payments, risk, and emerging technologies. Prior to founding PTap Advisory, LLC, Peter acted as CCO for Spring Labs, CRO for Early Warning Services, and was founding CEO for Authentify. Peter is an advisor to the board of directors for LzLabs and on the strategic advisory boards for several fintech companies. Peter serves on the Board Advisory Group for the U.S. Faster Payments Council, the Board of Regents for The Payments Institute and as a technology advisor to the Board of Directors for ePayResources. Peter is an Accredited Payments Risk Professional and a member of the Association for Financial Professionals.
Mike Timoney is Vice President of Secure Payments for Payments Improvement within Federal Reserve Financial Services. Mike has responsibility to understand the payments and fraud landscape and identify areas where security must be improved. Mike is responsible to design, develop, and implement key elements of the Fed's Payment Improvement strategy for payment security including improving fraud data, researching security and fraud trends, and evaluating emerging security and fraud technologies. He identifies and contributes to opportunities for collaboration with the payments industry to improve overall payments security.
Barry Tooker
Chair, Cross Border Work Group
U.S. Faster Payments Council
Polly Van Duser
Vice President, Talent Acquisition
One Inc
Steven Velasquez
SVP & Head of Partner Business Development
U.S. Bank / Elavon
Ravi Venkatesan
CEO
Cantaloupe
Rajil Vohra
EVP of Partners
Chargebacks911
Barry is the Principal at TransactionBanker.com, a payments consultancy, and is a recognized expert in wholesale banking and the payments industry. He has been involved in payment operations, systems transformations, and modernization related projects for global banks and hardware and software firms for decades.
Barry is a member of the US Faster Payments Council where he serves as the Chair of the Cross Border Payments Workgroup and as member of the Operational Considerations Workgroup. He is also a current member of the Bankers Association for Finance and Trade (BAFT) Payments Committee and Co-Chairs their Payments Roadmap Workgroup. He is a past member of their Board of Directors.
Polly Van Duser is Vice President, Talent Acquisition at One Inc, an InsurTech/FinTech that is transforming the insurance space with its digital payments platform. Polly has more than 20 years of recruiting and talent identification experience including 15 years in Payments and FinTech building and leading Talent Acquisition teams with Greenings International, Bank of America Merchant Services, Heartland Payment Systems and WorldPay.
She dedicates much of her own time to organizations focused on empowering women and has led enterprise-wide Women's Leadership Networks and is President-Elect for PayTech Women. Her love for championing others spans her professional and personal life where she serves as a coach and mentor for women.
Polly has a bachelor's degree in Journalism from Georgia State University and has her Senior Professional Human Resources (SPHR) certification.
Polly further demonstrates her commitment serving others with two other organizations. She and her husband are actively involved in Sleep in Heavenly Peace, where they build beds for kids who are sleeping on the floor. She also serves on the Board of LaAmistad, an organization committed to education, after school programs and camps for underserved Latino children.
Polly lives in Atlanta and enjoys spending time with her husband, Brad and her stepdaughter, Sarah. She loves traveling and entertaining.
Steven Velazquez leads the Partner Business Development team and revenue oversight of the Partner Channel to ensure future growth with the signing of new MSPs/ISOs/Payment Facilitators/Referral Partners/ISVs/Agents.
He has more than 15 years of experience in the payments industry. Prior to Elavon, his focus was on managing independent sales offices, direct sales reps, and independent contractors targeted specifically to the restaurant and hospitality industry.
Steven has a BA in Business Management and a MSBA with an emphasis on Entrepreneurship from San Diego State University.
Ravi Venkatesan was named Chief Executive Officer and a member of the Board of Directors at Cantaloupe in September 2022, after serving as Chief Operating Officer starting in February 2022 and as Chief Technology Officer from December 2020. He is responsible for leadership of the company's architecture, development, network and business operations, product teams, as well as customer success. A proven leader with extensive expertise in product development, information systems, software development and program management, Mr. Venkatesan brings more than 20 years of experience in driving innovative change within technology environments.
A track record of driving growth across spectrum of financial services and consumer product markets around the globe, I consider myself as a creative problem-solver who brings in market perspective and develop constructive business solutions out of complex, contentious situations. I excel in crisis situations, business divestment/acquisition, and business turnarounds.
My deep domain knowledge and passion for payments and technology inspired me to found, capitalize, grow, and monetize the first cloud-based ERP (Artefacts ) for card acceptance industry. As an enthusiastic business leader, I am passionate in helping payment processing startups achieve their full business potential by employing technologies, particularly on how to bring in a big business advantages in a small business environment.
I currently reside in Atlanta with my wife, 2 sons and our beloved dog. On weekends you can find me in Atlanta courses trying to hit every drive on the fairway.
I hold a degree in Technology from Indian Institute of Technology, Mumbai, India and an MBA from Indian Institute of Management, Bangalore, India.
Chris Ward
Head of Wholesale Payments
Truist
Kris Wells
Digital Acceptance Executive Relationship Manager
Discover Financial Services
Greg Wilfahrt
Chief Mobility and Marketing Officer
AP Technology
David Wilford
Co-Founder & General Counsel
Balanced Trust
John Yeoh
Global Vice President of Research
Cloud Security Alliance
Chris Ward is the Head of Wholesale Payments for Truist Financial Corporation and joined the company in August 2022. He oversees the Treasury, Liquidity, Merchant and Commercial Card businesses. Ward has an extensive background managing wholesale payments businesses and is highly regarded in the industry for his
thought leadership.
Ward joined Truist from PNC where he most recently served as head of data, digital and innovation for treasury management. In this role, he was responsible for the innovation of PNC's treasury management solutions, including digital channels across the wholesale banking business. Previously, he managed product and
operations for treasury management and was influential in driving PNC's product strategy and investments.
Prior to joining PNC, Ward held leadership positions at Capital One, including head of product management innovation and integration for the treasury management business. He led strategy, product development and commercialization initiatives to drive revenue growth, ensure customer retention and enhance customer
satisfaction. He also spent 11 years at Wells Fargo in various roles where he directed international strategy, payables and receivables, product design and delivery, and technology strategy.
Ward currently serves on the TCH PayCo Board of Directors and Executive Committee.
Ward earned a bachelor's degree in business administration with a concentration in accounting and computer information systems from Robert Morris University.
With over 25 years in the electronic payments industry, Kris offers extensive knowledge and experience in many facets of the payments ecosystem. She has been on the forefront of industry changing trends with terminal providers, gateways, and contactless payments initiatives. Providing guidance on the needs of integrated solutions for ISOs, ISVs, and merchants, Kris has been influential in creating new and enhanced opportunities to increase the effectiveness and simplicity of payments acceptance. With her current role at Discover, she is consulting with international partners, terminal providers, gateways, and ISVs to create profitable and meaningful payment experiences.
Greg Wilfahrt is the Chief Mobility and Marketing Officer at AP Technology. He has been immersed in the marketing of mobility, payments, entertainment and technology for 25+ years. Greg started and managed six start-ups, including a wireless communications company with nearly 60 million users, achieving mobile billing integration with wireless carriers in 187 countries. Author of the "Global Mobile Consumers Bill of Rights," and co-author of AP Technology's "Mobile Payments Bill of Rights," Greg Wilfahrt's commentaries on mobility, marketing, payments, content distribution, entertainment, and technology have appeared on/in CNBC Europe, FOX News, NY Times, Forbes, BBC, Businessweek, and other international news outlets. Greg has spoken at conferences such as AFP, CTIA, Global Mobile, NACHA Smarter Faster, Mobile Payments Conference, Mobile World Congress, Transact (by ETA), iHollywood Forums, Connections, and more.
David Wilford is a lawyer who has spent the last 15 years of his 20-year legal career in the financial services, FinTech, and payments space. He brings a practical, straightforward, business-focused approach to advising FinTechs on the legal, regulatory, and business issues relevant in the payments world today.
He is an accomplished General Counsel and Chief Compliance Officer, having created, operationalized, and run the legal and compliance functions for two prepaid program manager startups with money transmission and gaming licenses. This includes creating policies and procedures to comply with applicable BSA/AML/OFAC and consumer protection law and regulations, implementing and and operationalizing these policies and procedures, and defending them during audits and examinations by regulators and bank partners.
David's expertise includes guiding FinTechs through the customer due diligence process mandated by issuing and acquiring banks and their third-party payment processor partners – educating C-Suite executives and beneficial owners on the bank's requirements and expectations, working with the tech and compliance teams to ensure a smooth transition with the bank and its payments partners, and interfacing/liaising with bank compliance, finance, sales, and operations staff.
David has years of experience negotiating BIN sponsorship agreements with issuing banks and processing services agreements with acquiring banks and their third-party payment processors. This experience has given him an appreciation for and understanding of the regulatory and business issues banks face in underwriting, contracting with, integrating, and maintaining any ongoing relationships with their third-party business partners. David uses this experience to properly draft and negotiate these agreements on behalf of FinTech partners to comply with bank regulatory requirements regarding third party oversight, assessment and allocation of risk, and the operational division of labor. David also served as division counsel for FIS's $700M e-payments business where he was responsible for drafting and negotiating services and software licensing agreements with FIS's thousands of bank partners.
David also has extensive experience providing hands-on, practical legal and regulatory guidance to FinTech partners in the creation and development of the financial services products they market and sell, but for which the bank is ultimately responsible both to the consumer and to the bank's regulator.
With over 20 years of experience in research and technology, John provides executive-level leadership, relationship management, and board strategy development. He is a published author, technologist, and researcher with expertise in cybersecurity, cloud computing, information security, and next-generation technology (IoT, DevOps, Blockchain, Quantum). John specializes in risk management, third-party assessment, threat intelligence, data protection, incident response, and business development within multiple industry sectors, including the government. His works and collaborations have been presented in the Wall Street Journal, Forbes, SC Magazine, USA Today, CBS, Information Week, and others.