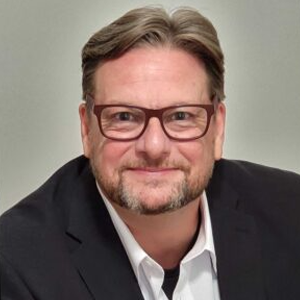 MPC Interviews Travis Dulaney, BalancedTrust
Please state your name, title, company, and email address to provide to prospective partners and customers interested in receiving more information.
Travis Dulaney, Founder and CEO, BalancedTrust, [email protected]
How are you different than other brands in your space?
Step into a new era of risk management with BalancedTrust—a bespoke solution that goes beyond the ordinary Banking Risk & Compliance Platforms. We're not just here to check boxes; we're your strategic partner in facilitating seamless communication, streamlining compliance activities, and fostering the exchange of vital information among your business customers. Whether your customers are fintechs, a third-party provider, a corporation adding embedded finance services, or navigating the complexities of high-risk industries, BalancedTrust has you covered.
Our platform is a game-changer, consolidating all this diverse information into a single, user-friendly interface and dashboard. It's not just about risk scores; it's about understanding how well your business performs against the inherent risks woven into its very fabric. BalancedTrust doesn't just help you manage risk; it empowers you with insights to navigate and excel in your unique business landscape for both the bank and their customers. Welcome to a future where risk management is not just a necessity but a strategic advantage.
How would you describe your value proposition to prospective customers and channel partners?
Our value proposition is centered on delivering a transformative solution that redefines risk management for banks, business customers and third-party partners.
For Prospective Customers the platform provides:
1. Tailored Risk Management: We offer a personalized approach to risk management, tailoring our solutions to meet the unique needs of your bank or a business, whether you're a fintech, a third-party provider, or a corporation in embedded finance or high-risk industries.
2. Streamlined Communication: Our platform serves as a hub for effective communication, ensuring that all stakeholders, from compliance teams to business units, can seamlessly exchange critical information. This promotes efficiency and enhances collaboration within your organization.
3. Comprehensive Compliance: We go beyond generic compliance platforms. BalancedTrust is designed to not only meet regulatory requirements but to also optimize compliance activities specific to your industry and business model. This ensures a robust and proactive approach to risk management.
4. Unified User Experience: Experience matters and our user-friendly interface and dashboard provide a unified and intuitive experience. We simplify the complex, making it easy for your teams to navigate and leverage the full power of our platform.
5. Quantified Risk Insights: Gain a deeper understanding of your risk landscape. BalancedTrust doesn't just provide controls for AML, KYC & Fraud; it takes into consideration all consumer protection laws, network rules, and provides qualitative performance scores for your customers on how well they manage the business model's inherent risks. This invaluable insight empowers strategic decision-making and fosters a proactive risk management culture. Logging in to BalancedTrust every day keeps the regulators away!
BalancedTrust embraces Risk & Compliance Channel Partners by providing:
1. Innovative Offering: Partner with us to bring innovation to your clients. Our solution is not just another risk and compliance platform—it's a game-changer that elevates your offerings and sets you apart in a competitive market.
2. Diverse Industry Coverage: Whether your clients operate in fintech, embedded finance, or high-risk sectors, our platform adapts to diverse industry needs. Partnering with us means catering to a broad spectrum of clients with a single, comprehensive solution.
3. Revenue Growth: Enhance your revenue streams by adding a dynamic, value-driven solution to your portfolio. BalancedTrust is not just a product; it's a revenue-generating asset that expands your market reach and strengthens your position as a strategic channel partner.
4. Client Retention: Differentiate yourself by offering a solution that not only meets but exceeds client expectations. BalancedTrust fosters client satisfaction and loyalty, ensuring that your partnerships endure and thrive over the long term.
5. Thought Leadership: Align your brand with innovation and thought leadership in risk management, compliance, banking, and fintech. Partnering with BalancedTrust positions you at the forefront of industry advancements, enhancing your reputation and influence within your market.
In essence, our value proposition is about more than just managing risks; it's about transforming the way businesses perceive and navigate risk, ultimately leading to sustained growth and success.
What recent challenges have your company's leadership faced and how did you overcome them?
While working with a Bank to implement our software, some of the critical data points required were not well defined and most of the staff only had generic training courses available to them.
As a result, we developed custom tailored training sessions for their staff that are directly aligned with the bank's customer base and helped them best define how to manage the risk within our application along with helping them to understand what most regulators are expecting during an audit.
What recent milestone have you achieved and why is it significant? 
BalancedTrust's public product release of its new Third & Fourth Party Risk Management Platform has been confirmed before Thanksgiving!
Banks, Fintechs & Businesses alike can now add themselves to our ever-growing implementation waiting list.
We currently have over a dozen Banks & Fintechs on the list, so if you need an automated way to manage your compliance efforts and systemic risk before the second quarter of 2024, sign up now before the early slots are gone!
What near-term opportunities will 2023 present to you and your team?
With the growth in BaaS Banking, especially Digital Assets and other high-risk industries, the increased regulatory pressures are being felt every day!
BalancedTrust's bankers, fintech entrepreneurs, compliance, legal & regulatory co-founders are perfectly posed to help you manage this ever-challenging regulatory environment. We are the perfect balance of software and knowledgeable resources to help you through this challenging regulated environment.
What's a key trend for your industry in 2023, and why do you think it's important?
Unfortunately, it's more tightening of regulations. Banks are used to being regulated but often lack clear guidelines and operating frameworks from their regulators and many businesses will start to feel pressure as if they are being directly regulated just like a bank due to their business model.
BalancedTrust has built a regulator and chief risk management view on how to control systemic risk and managing banking third-party risk. Quantification of each customer's BSA, AML & OFAC frameworks and their performance, providing the bank and their business customers with guardrails on how to stay regulatory compliant with all customer protection laws and regulations, not just KYC.