MPC - The Digital Commerce Event
Confirmed Speakers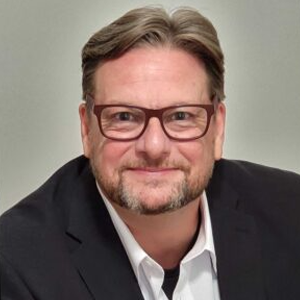 Travis Dulaney
President
Timeis.io
A highly accomplished senior leader who is successful in building and motivating dynamic global teams and delivering positive and meaningful change. Excellent analytical skills, keen attention to detail, ability to analyze situations, and research information to develop sound and ethical business solutions.
Entrepreneurial expertise with a history of accomplishments and know-how in the area of FinTech and, most especially, real-time payments. Continuously demonstrating repeated success leading the design, development, and implementation of strategic and business re-engineering and digital transformations. I am results-oriented and proactive in finding opportunities for improvement and delivery of digital strategy that delivers winning corporate solutions.
Nitin Gaur
Global Head of Digital Asset & Technology Design
State Street
Nitin Gaur, managing director of Digital Asset and Technology Design at State Street Digital, is transitioning the company's clients and financial market infrastructure to the digital economy. As founder and director of IBM Digital Asset Labs – Nitin devised industry standards and use cases, working towards making blockchain a reality. He also served as CTO of IBM World Wire, a digital asset-based cross border payment solution. Nitin holds an MS degree in management information systems and MBA in finance from the University of Maryland. As a recognized IBM Distinguished Engineer and Master Inventor, Nitin has a rich patent portfolio.
Peter Gordon
EVP, Emerging Payments Product and Strategy
U.S. Bank
25+ years of experience in financial services with payment leadership roles at Mastercard, Santander, FIS, and RBS Citizens and industry leadership roles at eCom Advisors and the Federal Reserve's Faster Payments Steering Committee and Board experience at The Clearing House and First Commons Bank. He is widely recognized as a leading strategic, entrepreneurial global expert in payments and banking.
• Expert on real-time payments and modernizing US payment infrastructure
• Launched PayNet for FIS, the first global, real-time, U.S. payments network
• Leader in global ACH and real-time payment transformation
• Founder and former board member of First Commons Bank
• Former Federal Reserve Faster Payments Task Force Steering Committee member
• Specialties include: global bank payments, real-time ACH, merchant acquiring, financial technology, core processing, digital, mobile banking
Will Hernandez
Media Strategist
BackBay Communications
Will Hernandez is a Media Strategist in the Financial Technology group at BackBay Communications in Boston. Prior to joining BackBay, Will covered the banking, fintech, and payments industries for 12 years, most recently as a technology reporter at American Banker. He also served as the editor for Mobile Payments Today for almost five years. Will graduated from St. John's University in New York City with a B.S. in Journalism. Will started his 20-year journalism career as a sportswriter for a small newspaper in Eastern Connecticut.
Jennifer Jones
CPTS Risk Manager – Treasury Management, Fintechs & Payment Risk Management, SVP
U.S. Bank
Jennifer Jones is a Seasoned Treasury Management/Payments professional. She has worked in the banking industry for over 20 years with the majority of these years spent in Payments. She has a Bachelors and an MBA with two industry related certifications – the Certified Treasury Professional (CTP) certification and the Accredited Payment Risk Professional – NACHA Certification.
Shari Krasinski
SRVP National Sales Leader
U.S. Bank
Shari is a Treasury Management Sales leader with extensive experience in innovation and product co-creation. She has worked in financial services for 39 years in several disciplines. She has a Bachelors in Business Management, an MBA, holds a CTP (Certified Treasury Professional) and previously held a Series 6 license and CPCP (Certified Purchase Card Professional).
Dale Laszig
VP, Content Strategy, Mobile Marketing & Technology
Managing Director
DSL Direct
Dale S. Laszig, vice president, content marketing at Mobile Marketing & Technology and managing director, DSL Direct, is a payments industry journalist and content strategist who writes for multiple trade journals and serves on the Electronic Transactions Association's Cybersecurity Committee. Follow her on LinkedIn and @DSLdirect on Twitter.
Angela Murphy, Ph.D.
Vice President of Business Development
Photon Commerce
Angela Murphy, PhD, is a thought leader in B2B payments, fintech, credit cards, partnerships, and innovation strategy. She commercialized one of the largest closed-loop card products and invoicing networks in the US and currently works at the intersection of strategy and insight in the payments industry. Her background in eCommerce and solutions integration informs her expertise on digital commerce and payments innovation. Angela regularly provides guest lectures and webinars for the University of Berkeley and consulting firms around the world and is a Founding Fellow of Coruzant Technologies. Her thought leadership has been featured on PCN, MPC and Versatile PhD.
Erin O'Donnell
Founding Partner
Infused Banking
Erin O'Donnell, Founding Partner of Infused Banking, Co-Founder of BankersHub and Co-Founder and former CEO of Bankerstuff oversees product innovation and education. She has over 30 years of experience in strategic event management, specializing in technology and online delivery of content. BankersHub offers education and certification in the banking industry and launched the industry's first certification for Cannabis Banking.
Thad Peterson
Strategic Advisor
Aite-Novarica Group
Thad Peterson is a Strategic Advisor with Aite-Novarica Group, focusing on the evolution of the payment space, the customer payment experience, and merchantacquiring. Recognized as a global thought leader in payments, Thad has a proven track record of identifying and developing new opportunities and technologies in payments and financial services. He has relevant expertise in applying customer behavior to the payments ecosystem in both corporate and startup environments. Thad's consulting background includes engagements on credit and debit cards, mobile payments, airline payment platforms, consumer and merchant loyalty, payment technology evolution, stored value, and product innovation. He holds patents in customer authentication and real-time mobile-enabled loyalty.
Prior to joining Aite Group, Thad led the mobile commerce practice at inCode Consulting and was managing director of Maritz Real-Time Rewards, leading the company's mission to build a new industry standard at the nexus of transactional marketing and consumer engagement. While at Maritz, he also served as a division vice president, sector strategy, heading up strategy and solutions development for Maritz's financial sector. Before joining Maritz, Thad was a partner with global financial services and payments firm Edgar, Dunn & Company, where he led the retail banking, loyalty, and emerging technology practice areas, working with retail banks, card issuers and processors, airline consortiums, new payment technology providers, payment associations, and prepaid card issuers. Thad has also worked as a C-level executive at retail banks and held positions in advertising and customer communications. Thad served as an officer in the U.S. Navy for four years and holds a degree in Special Education from the University of Idaho.
Areas of Expertise: Consumer Payments, Digital Wallets, Merchant Acquiring, Payments Acceptance Technologies
Bryan Schneider
Product Head, FinTech Strategy & Partnerships
U.S. Bank
As Product Head for Fintech Strategy & Partnerships, Bryan Schneider brings a passion for innovation, collaboration and delivering meaningful value to all parties.  He is responsible for U.S. Bank's Global Treasury Management fintech product strategy and partnerships, and in collaboration with his colleagues, delivering on the vision and promise of embedded finance.
Bryan has a Bachelor of Arts degree in Psychology and a Bachelor of Science in Molecular Biology and Biochemistry, both from the University of Tennessee. Away from the office, he enjoys spending time with family and friends, as well as participating in outdoor activities, including big wall rock climbing.
Kim Schwendeman
SVP, Payment Adoption
Stax
Kim Schwendeman is the Senior Vice President of Payment Adoption at Stax Connect, working to propel payment adoption for Stax Connect partners to drive growth across the United States. Her extensive background includes eighteen years of payments experience across multiple companies, including Openpay, Elavon, hibu, Century Payments, SunTrust Bank, and Worldpay. She is an innovative global payments executive with a successful track record of driving commercial success across partner and integrated channels. Kim holds a bachelor's degree in Business Administration for Ohio University. She currently resides in Atlanta, Georgia.
Bob Siegel
Catalyst, 5G Connected Future Incubator
Advanced Technology Development Center (ATDC)
Bob Siegel is the Catalyst for the ATDC's 5G Connected Future Incubator based at Curiosity Lab in Peachtree Corners, sponsored by T-Mobile and the City of Peachtree Corners. Before joining the ATDC Bob led strategy and business development for an Intelligent Traffic Systems software company, was a Mobility Strategy Manager at Accenture, and Senior Innovator of Advanced Strategies at Verizon Connect. Bob has more than 10 years of experience in connected, autonomous, and electric vehicles, and intelligent transportation systems, and more than 20 years in telecommunications, product development, innovation, and strategy. He shares 3 patents in connected vehicle technologies.
Shashank Singh
CEO & Co-founder
Bakstage
Shashank Singh, CEO & Co-founder, Bakstage, is an ad-tech veteran who has helped build multiple B2B/SaaS companies such as Flurry (acquired by Yahoo), and RUN Ads (acquired by Publicis). He is a user data-privacy champion and a thought leader in the importance of 1st Party Data to navigate the modern AI-driven world.
He previously co-founded multiple startups – Majikal, Steams, and Truffle. Shashank is an engineer by profession and has an MBA from NYU Stern.
Peter Tapling
Managing Director
PTap Advisory, LLC
Peter Tapling is an advisor, board member, and investor at the intersection of payments, risk, and emerging technologies. Prior to founding PTap Advisory, LLC, Peter acted as CCO for Spring Labs, CRO for Early Warning Services, and was founding CEO for Authentify. Peter is an advisor to the board of directors for LzLabs and on the strategic advisory boards for several fintech companies. Peter serves on the Board Advisory Group for the U.S. Faster Payments Council, the Board of Regents for The Payments Institute, and as a technology advisor to the Board of Directors for ePayResources. Peter is an Accredited Payments Risk Professional and a member of the Association for Financial Professionals.
Polly Van Duser
Vice President, Talent Acquisition
One Inc.
It has never been more important for leaders to create highly engaged, high-performing teams. Studies show that employee and team engagement has fallen in the past few years. Organizations have been required to make major shifts. Building high-performing teams are critical for leaders. Most companies were forced to move to a remote model practically overnight that turned into a 2-year pandemic environment. This required leaders to build/rebuild, motivate, and retain talent through some of the toughest times. There are many learnings from leaders who have excelled with remote/hybrid teams and in our panel, we will hear from them. In this panel, you will hear directly from senior leaders sharing their perspectives on:
• What is team engagement and why is it important
• The dynamics of a well-performing, highly engaged team
• Top challenges leaders face especially in a remote and hybrid environment related to employee & team engagement and how can companies and leaders keep their teams "connected".
• How do you build/rebuild a high-performing team • How does engagement impact retention
• What is the right balance of virtual/in-person engagement
• Best practices leaders can implement right away to enhance team engagement.
Kris Wells
Executive Relationship Manager, Integrated Payments
Discover Financial Services
With over 20 years in the electronic payments industry, Kris is well-rounded in knowledge and experience in many facets of the payments business. Her strengths include sales consultation including hardware, software, and user experience. She has extensive experience and success with product management and customer relationships and understands the nuances between retail, mobile, and eCommerce solution requirements.
Greg Wilfahrt
Chief Mobility and Marketing Officer
AP Technology
Greg Wilfahrt is the Chief Mobility and Marketing Officer at AP Technology. He has been immersed in the marketing of mobility, payments, entertainment and technology for 25+ years. Greg started and managed six start-ups, including a wireless communications company with nearly 60 million users, achieving mobile billing integration with wireless carriers in 187 countries. Author of the "Global Mobile Consumers Bill of Rights," and co-author of AP Technology's "Mobile Payments Bill of Rights," Greg Wilfahrt's commentaries on mobility, marketing, payments, content distribution, entertainment, and technology have appeared on/in CNBC Europe, FOX News, NY Times, Forbes, BBC, Businessweek, and other international news outlets. Greg has spoken at conferences such as AFP, CTIA, Global Mobile, NACHA Smarter Faster, Mobile Payments Conference, Mobile World Congress, Transact (by ETA), iHollywood Forums, Connections, and more.
Desiree Wolfe
Senior Director, Global Banking Industry Advisor
Salesforce
Desiree has more than 25 years of experience bringing people together and ideas to life through product management and marketing for companies in the financial services and technology industries. As a Senior Director, Global Banking Industry Advisor at Salesforce, Desiree advises financial service customers on how to drive digital innovation, engagement, and transformational business value using technology. Prior to Salesforce, she was the Head of Community Banking Product Management at Webster Bank, leading the Deposit, Lending, Payments, and Investments product lines within the Consumer and Small Business segments. She has also held leadership roles at Fiserv, Chase, and FCB Direct.
Casey Zenner
VP Global Sales
Kount – an Equifax Company
Casey, VP of Global Sales at Kount, an Equifax Company, leads teams in Boise and London and is focused on growing Kount and Equifax's global footprint. A 12-year software sales veteran who has held a variety of roles at Kount, Casey focuses on revenue growth and strategic partnerships. While leadership is his passion, Casey enjoys working with his team to solve complex identity and fraud business challenges that merchants face daily. When not working, you can find Casey enjoying a round of golf with his friends or spending quality time with his wife Lina, and two kids Nick and Alex.